The guillotine machine is used to cut steel sheets without cutting and also facilitate cutting operations. Guillotine sheets are generally divided into three categories:
1- Manual Guillotine
It is one of the earliest types of guillotines, and in this type of device, the power transmission through a manual lever or pedal lever operated by the operator is performed and cutting is done..
2- Electromechanical guillotine
These types of guillotines are the most common and most widely used type, which are made in different dimensions, for the purpose of cutting steel sheets up to a thickness of 6 mm and a length of 3000 mm. In this type of power transmission device applied through the electromotor and after The transformation of the rotational force into the linear motion of the cutting operation is accomplished
3- Hydraulic guillotine
These types of guillotines are made to cut steel sheets of up to 6 mm in length and in different lengths, and are made by hydraulic oil pressures applied to the jacks and cutting operations.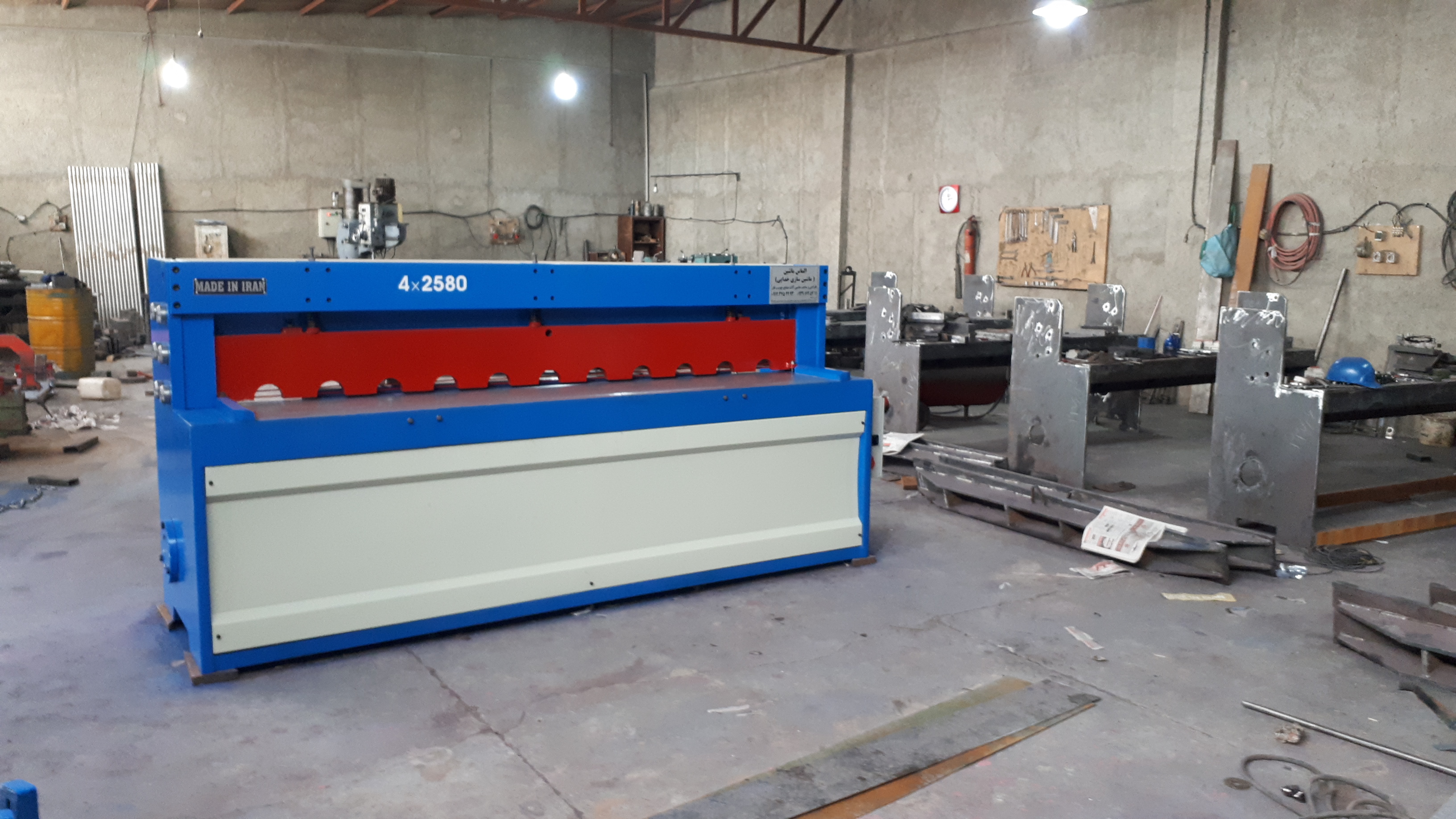 Khodaei machine manufacturing
Manufacturer of various types of guillotine, rolling, bending machines